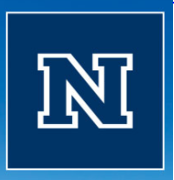 Engineering Opportunities Available NOW.

My name is Samantha Bickert and I am the K12 Outreach Coordinator for the Engineering Programs Inspiring the Community (EPIC) Lab at the University of Nevada, Reno in the College of Engineering. The EPIC Lab is on campus and provides exciting, hands-on lessons in various topics each semester. Next month we will introduce 15-17 year old's to Chemical and Materials Engineering. This EPIC Lab session will be hosted by Dr. Yufeng Zheng, Assistant Professor and Director of the Electron Microscopy Core Share Facility. He and his team will start with a brief introduction about Chemical and Materials Engineering, and then take participants on lab tours. They will finish the lab with a short lecture and hands-on activities. This program is FREE for participants.

Our lab offers;

High-Quality Instruction: Content is developed by University of Nevada, Reno engineering students and faculty.

Hands-on Activity: Participants get the opportunity to be engineers and conduct an engineering experiment.

Social Interaction: Participants will engage in discussions and icebreaker activities.

Lessons will be available once to twice a month on a Saturday starting September and ending December . Email sbickert@unr.edu to register!

Saturday, September 17th 9:00am-11:00am.
Future dates will be available soon.
University of Nevada, Reno
We get regular visits from UNR for application and financial aid help. If you have questions, SHE has answers! Check the Career Center to see her the next time Mrs. Nubel will be in!

14 Sept - UNR Presentation (during seminar)

26 Sept - UNR Application Workshop (during seminar)*

28 Sept - Application Workshop (during seminar)*

TBD - Scholarship workshop (during seminar)

17 Jan - FAFSA Night 6-8pm Come for all things FAFSA

*If you attend one of these workshops your application fees will be deferred! $60 value!
Application deadline to be eligible for First-Year Scholarship consideration is February 1st, 2024.

Scholarship deadline is February 15, 2024.
Curious about Teaching? Want to pursue a STEM degree?

Earn your dual degree in secondary education and one of many science and math majors. Graduating from NevadaTeach at UNR provides you with all of the coursework to pursue a teaching license at the middle or high school level while earning a comprehensive and marketable degree in your math or science discipline. Open the door to a world of career options while helping to improve education in Nevada. Flyers can be found in the Career Center or more information can be found online.